Top Ten Tuesday is a weekly meme hosted by
The Broke and the Bookish
and the meme moved to
That Artsy Reader Girl
in January of 2018. This week's Top Ten Tuesday asks bloggers to list their top ten books on their summer TBR or their top ten poolside or beach reads. I don't frequent the pool or beach that much so summer TBR it is! I have a lot of books I want to read but I had to limit myself to only ten books. I figured I would have a variety of different genres showcased for this week's TTT. The following books are in no particular order.
1.
Kingdom of the Blazing Phoenix by Julie A. Dao
is the sequel to
Forest of a Thousand Lanterns
. This installment is a retelling Snow White instead of the Evil Queen focusing on Jade instead of Xifeng. Even though Jade doesn't want the crown of Feng Lu, she knows she must do the right thing and she is the only one that can defeat Xifeng. This is one of my most anticipated books coming out the second half of the year!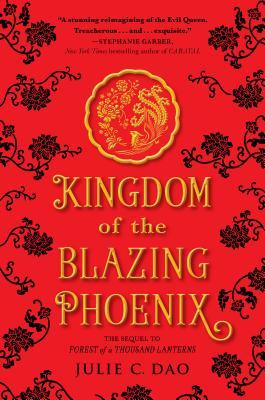 2.
Summer Bird Blue by Akemi Dawn Bowman
is Bowman's second book. Rumi Seto is very close to her sister Lea until a tragic accident happens and Lea passes. This novel delves in how Rumi deals with grief while her mother sends her away to live with her aunt. I am interested to see how Bowman incorporates music within the novel. I was fortunate enough to be granted an e-ARC to read in exchange for an honest review.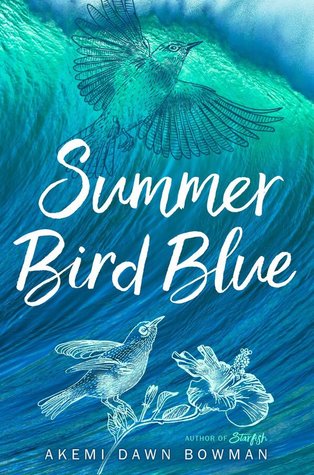 3.
The Silver Mask by Holly Black and Cassandra Clare
is the 4th book in the
Magisterium series
. I have been behind in this MG fantasy series but I am ready to read this installment before the last book comes out in the fall. If you enjoy reading books about boarding schools with characters welding magic powers, this is a series for you.
4.
The Unfortunates by Kim Liggett
is a book that I am reading now. If you love thrillers, definitely check this novel out. The novel is about a senator's son who lives a privileged life. Because of Grant's status, he always has someone puling strings for him. However, what if Grant doesn't want people to help him and what if he wants to deal with the consequences? A caving expedition is suppose to be a rite of passage for the men in his family but Grant ends up being something more.
5.
Escaping from Houdini by Kerri Maniscalco
is the third installment in the
Stalking Jack the Ripper series
and this time Audrey Rose Wadsworth and Thomas Cresswell venture off to the Americas on the RMS Etruria. Little did they know that people start going missing and that there is a killer on the loose. Will everyone meet their destination or will the perish amongst the Atlantic Ocean? I love Maniscalo's writing and this series is one of my favorites. Of course Wadsworth and Cresswell is one of my favorite OTPs.
6.
Bruja Born by Zoraida Córdova
is the second novel in the
Brooklyn Brujas series
. This novel is centered around sister Lula who feels like an outcast since she has a more passive power of healing compared to her sister's Enchantrix powers. It will be interesting to read all the books in the Brooklyn Brujas series since Córdova is showcasing each sister in a book in the series.
7.
The Fixer by Jennifer Lynn Barnes
is pitched as a YA thriller with Scandal meets Veronica Mars. My friend Rachel recommended this book and said I MUST read it. The novel is about a 16-year-old girl who attends an academy who becomes a fixer of high school students' problems. However, things get interesting with secrets being dug up and are is floating on the surface.
8.
The Astonishing Color of After by Emily X.R. Pan
is about Leigh and how she travels to Taiwan to meet her maternal grandparents after her mom dies by suicide. I heard great things about this novel. It's is a contemporary with magical realism woven into it. With hope and despair, the novel is about finding oneself through family history, art, grief and love.
9.
If You Leave Me by Crystal Hana Kim
is an emotionally riveting debut novel about war, family and forbidden love. The novel is about two ill-fated lovers in Korea. Haemi and Kyunghwan have been childhood friends for a long time. But when Heami finishes finishing school, Kyunghwan's cousin is determined to marry Haemi.
10.
True Letters From a Fictional Life by Kenneth Logan
is about James Liddell who is a star athlete, a decent student a kind of boyfriend to Theresa. However, he likes to write letters—letters he never intends to send—which spills the truth about who he really is. This is reminiscent of Lara Jean from
To All the Boys I've Loved Before
and how Lara Jean write letters to her crushes but never intends to send them. I found this book on a whim at Harvard Book Store with Rachel on Independent Bookstore day and it looks like my kind of read.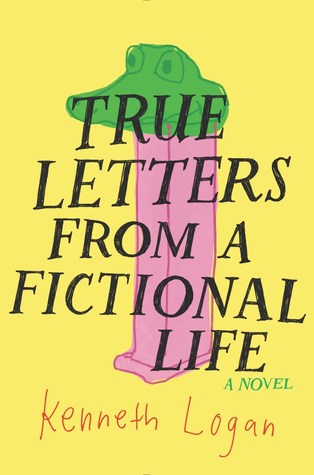 What books are on your summer TBR? Do you normally stick with one genre during the warmer months or do you mix it up?