Top Ten Tuesday is a weekly meme hosted by
The Broke and the Bookish
and the meme moved to
That Artsy Reader Girl
in January of 2018. This week's Top Ten Tuesday asks bloggers to list their top ten books they've read in 2018 (so far). The following books are in no particular order.
1.
Letting Go of Gravity
by Meg Leder
is a wonderful contemporary novel that occurs during the summertime so of course it's an excellent summer read. The main characters are twins. Parker is trying to figure out who is she is and she battles with anxiety which sometimes prevents her from following her dreams. Charlie, on the other hand, has been in remission with Leukemia and has been battling it for quite awhile. He is sometimes bitter about it and how people treat him.
2.
Legendary by Stephanie Garber
is the sequel to
Caraval
.
Legendary
is all about Tella's story and how she must pay her debt for a favor from the first book. Readers follow Tella as it is her turn to participate in a Caraval game. She becomes very close with Dante and learns more about her mother. There are many twists and turns in this novel which will satiate your appetite for an adventurous yet captivating fantasy.
3.
Girls of Paper and Fire by Natasha Ngan
is an intoxicating and lush fantasy that comes out this fall. This novel has East Asian elements and cliffhanger that will make you beg for the sequel. Not only are all the personalities of the characters well flushed out, but the novel has a f/f relationship that is kept a secret in order to avoid their demise.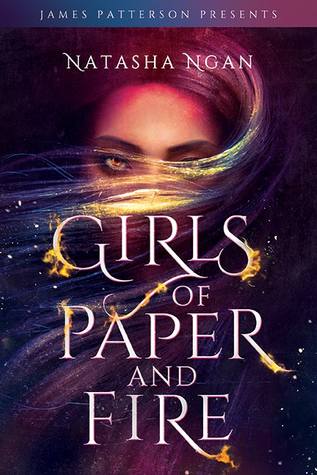 4.
Twelve Steps to Normal by Farrah Penn
is a contemporary novel that delves into topics such as losing a loved one to a parent recovering from being an alcoholic. Kira is learning how to adjust living with her father after living with her aunt for some time. Her dad is out of rehab and is trying to start a new life. Kira learns to overcome many obstacles and the personal growth is huge from page one to the end.
5.
The Wicked Deep by Shea Ernshaw
is an entrancing novel cursed town. The Swan sisters come back ever year in June to inhabit three local girls, luring males to their death. This is revenge for their own deaths many centuries ago. I highly suggest this novel for those who like
Hocus Pocus
,
How to Hang a Witch
and/or
Practical Magic.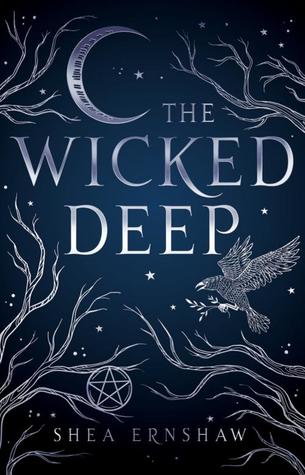 6.
The Way You Make Me Feel by Maurene Goo
is Goo's latest book and it's perfect for the summer. Clara is a prankster at school and when a prank goes wrong, she is stuck working her father's Brazilian-Korean fusion food truck for the summer with her archenemy. Clara does a lot of soul searching in this book. If you are a big foodie, your mouth will be watering after reading this novel.
7.
Harry Potter and the Prisoner of Azkaban by J.K. Rowling
is the third installment in the Harry Potter series. This is when the trio explores Hogsmeade and when Hermione stands up to Draco. Of course who can't forget the time turner and meeting characters such as Sirius, Buckbeack, Lupin and Trelawney? But my favorite part of book three is the introduction to The Marauders and the Marauders map!
8.
Heart of Ash by Kim Liggett
is the sequel to
Blood & Salt
. You won't regret reading this novel which talks place in Spain instead of Kansas. Ash's twin brother is missing and Ash needs to find him. You're in for a treat if your like a twisty paranormal read and/or if you like
The Vampire Diaries
.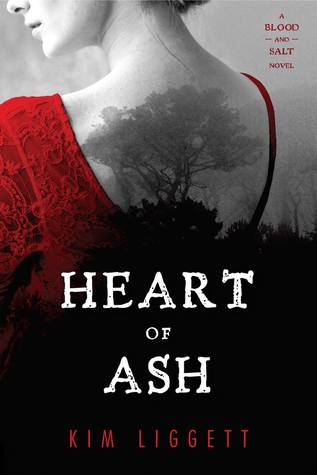 9.
From Twinkle, With Love by Sandhya Menon
is Menon's second novel. Although I like Menon's debut more, this novel is a good romcom. It's light, humorous and a fast read. This novel also shows how people can be two faces or back stabbers when the truth comes to the surface. It also overthrows societal norms.
10.
Shadow Weaver by MarcyKate Connolly
is a dark yet whimsical MG novel about Emmeline who can talk her shadow. Emmeline wields a gift of controlling shadows. She ends up befriending another wielder of a power but this time it's a boy who has command with light. Her shadow become overpowering and gets Emmeline in trouble.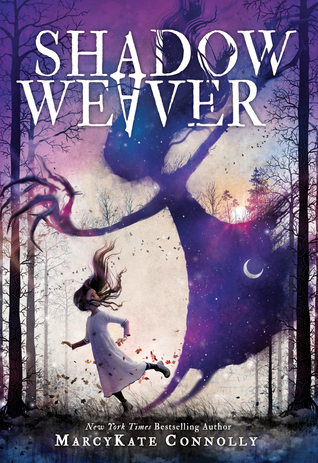 What are you favorite books that you've read this year?