I am fortunate enough to be on the #RWFSquad street team for
Labyrinth Lost
by Zoraida Córdova. Go team Star Circle! I have read several of Córdova's books before and I was super excited to pick up
Labyrinth Lost
. I am currently reading it and I am falling with love with the characters and the world building. If you're interested in paranormal fantasy and witches, definitely check out
Labyrinth Lost
, which is the first book in the Brooklyn Brujas series.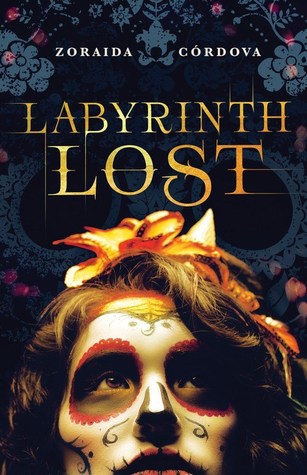 Title:
Labyrinth Lost
Author:
Zoraida Córdova
Publisher:
Sourcebooks Fire
Publication Date:
September 6, 2016
Pages:
336
Synopsis from Goodreads:

Enchanting and complex. Every page is filled with magic."-Danielle Paige, New York Times best-selling author of Dorothy Must Die

Nothing says Happy Birthday like summoning the spirits of your dead relatives.

Alex is a bruja, the most powerful witch in a generation...and she hates magic. At her Deathday celebration, Alex performs a spell to rid herself of her power. But it backfires. Her whole family vanishes into thin air, leaving her alone with Nova, a brujo boy she can't trust. A boy whose intentions are as dark as the strange marks on his skin.

The only way to get her family back is to travel with Nova to Los Lagos, a land in-between, as dark as Limbo and as strange as Wonderland...