Top Ten Tuesday is a weekly meme hosted by
The Broke and the Bookish
. This week's Top Ten Tuesday asks bloggers to post about their top ten books on their fall TBR list. The titles are in no particular order.
1.
The Bronze Key by Holly Black and Cassandra Clare
is the third installment of The Magisterium series. I cannot wait to see what Call, Tamara and Aaron dives into during this novel.
2.
The Midnight Star by Marie Lu
is the last book in The Young Elites trilogy. This thrilling conclusion will definitely be worth the wait to one of my favorite series. Is it October yet?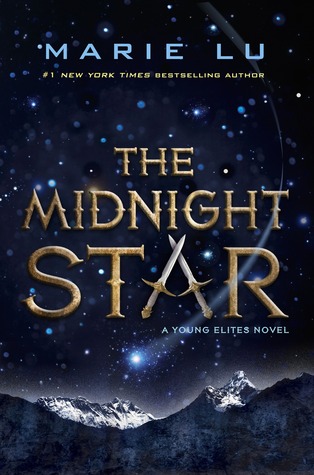 3.
Harry Potter and the Chamber of Secrets by J.K. Rowling
and illustrated by Jim Kay
is going to be fantastic! Mr. Kay's wonderful illustrations captures the true essence of Harry Potter. I cannot wait to add this to my collection!
4.
Witch's Pyre by Josephine Angelini
is the final installment in the Worldwalker series. Angelini left readers hanging in
Firewalker
and everyone is dying to get their hands on
Witch's Pyre
to find out what happens next. I hope it lives up to the hype!
5.
Going Geek by Charlotte Huang
is Huang's sophomore book. I enjoyed reading
For the Record
and cannot wait to read this cute contemporary with an East Coast boarding school setting!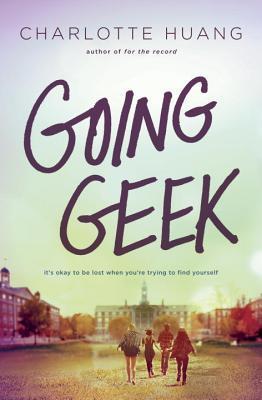 6.
Vicarious by Paula Stokes
is a bit of adventure, a bit of sci-fi and a bit of a mystery. Many genres are rolled into one in this thrilling novel. This has been always on my TBR for awhile and I hope to be able to read it soon.
7.
Even if the Sky Falls by Mia Garcia
is a coming-of-age story about a girl who is desperate for change. She travels to New Orleans with her youth group to rebuild houses not knowing she will find romance. This contemporary definitely sounds like something I would enjoy.
8.
Fantastic Beasts and Where to Find Them: The Original Screenplay by J.K. Rowling
is the perfect companion to the film, "Fantastic Beasts and Where to Find Them". As a huge Harry Potter fan, I definitely need this book to read and for my collection. Also, how stunning is the cover art?
9.
Something in Between by Melissa de la Cruz
is an important book about coming-of-age and immigration. How to you reach your dreams when there is something preventing you from succeeding? Miss de la Cruz will be in Boston in October for the
Boston Book Festival
! I cannot wait to meet her!
10.
Nutshell by by Ian McEwan
is a story narrated by a baby in the womb. This novel is about deceit and and murder. This is a very interesting take on a thriller and will be a perfect fall read.
What books are you excited to read this fall? Do we share any of the same books on the fall TBR list?