Top Ten Tuesday is a weekly meme hosted by
The Broke and the Bookish
. This week's Top Ten Tuesday asks bloggers to post about do a tv-themed topic. I chose the to feature ten favorite TV shows of all time. The TV shows are in no particular order.
1.
Charmed
has been a staple TV show during my middle school and high school years. One of my best friends and I used to watch Charmed all the time whether it's new episodes or watching reruns. If you love paranormal shows about witches, demons and monsters, definitely check out this series about three sisters who learn about their ancestry as the Charmed ones. With their powers combined, they use their Power of Three to vanquish evil.
Image from wikiepedia.org
2.
The Originals
is the spin-off series of The Vampire Diaries about the Original family. If you love Klaus and co., make sure you check out this series. The Original family relocates to New Orleans. Witches, Werewolves and Vampires have a vendetta over each other and supernatural politics are at its high. I actually prefer watching The Originals over The Vampire Diaries.

Image from Hulu
3.
Gilmore Girls
is again another series I would watch with my best friend in middle school and high school. Gilmore Girls is a series about a single mother, Lorelai, and her daughter, Rory. Friendship, family, ambition, hard work and education are very important themes. Also, there are many pop culture references which is the icing on the cake.
Image from Hollywoodreporter.com
4.
Once Upon a Time
is a wonderful series about fairy tale retellings. I love how the retellings are intertwined with each other. The arcs usually have a central theme about a particular fairy tale, folktale or well known Disney animated film.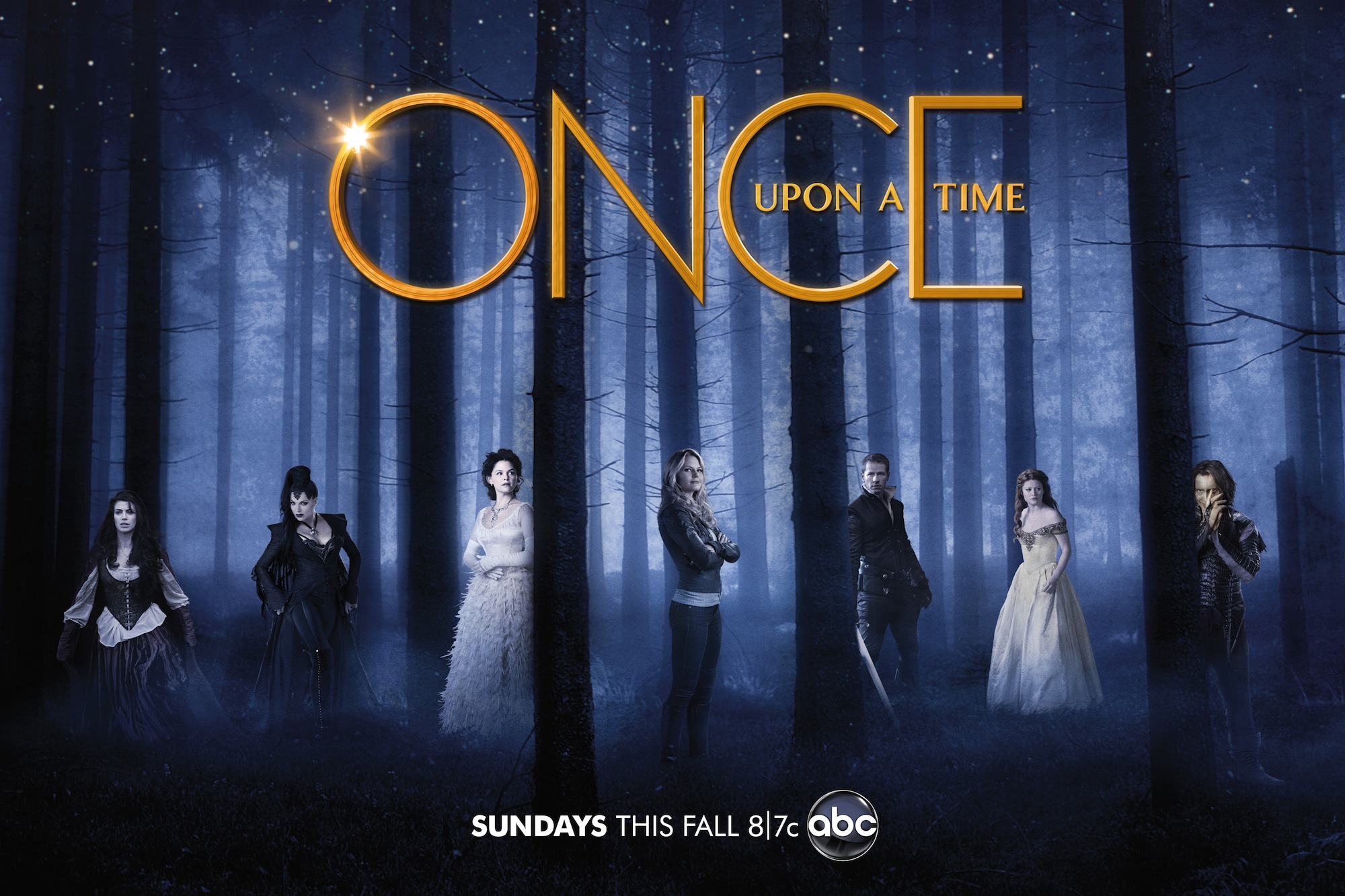 Image from alphacoders.com
5.
Unbreakable Kimmy Schmidt
is one of the most hilarious and most ridiculous shows I have ever watched and I love it! It's so unique. Kimmy Schmidt is in her late 20's and adjusts to life in NYC after being rescued from a cult. This is a Netflix only series but it's totally worth watching.
Image from Hellogiggles.com
6.
New Girl
is about a girl, Jess, who moves out of her boyfriend's place after a break up and moves into an apartment with a bunch of guys. I love this hilarious show and the characters are the best! They all have different personalities that some how work seamlessly when they are all together.

Image from hulu.com
7.
The Powerpuff Girls
is a classic cartoon about three girls made from sugar, spice and everything nice with an added Chemical X. Professor Utonium created the perfect girls and thus they save the world every day while battling enemies. This is one of my favorite cartoons of all time. I never get sick of watching reruns of it.
Image from Nerdist.com
8.
Blindspot
is a crime drama TV show that focuses on Jane. What's interesting is that Jane has all these tattoos on her that are clues to solve crimes. Jane doesn't know her identity due to her memory loss. This show is so addicting! I swear I get a heart attack every time I watch each episode. I am on the edge of my seat most of the time.
Image from Ign.com
9.
Freaks and Geeks
is a cult classic. It's about Lindsay Weir who befriends the freaks and Sam Weir who befriends the geeks. The show is about their daily lives in high school. I actually didn't see this show until recently and I couldn't believe why I didn't see it sooner.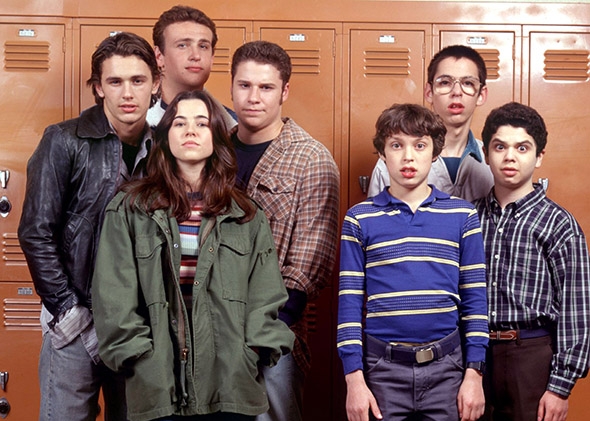 Image from Slate.com
10.
Hex
is a British TV show that is set in a boarding school about a girl named Cassie who is a witch. Fallen Angel Azazeal tries to manipulate people in order for his offspring to be born. If you like shows about the paranormal or boarding schools, check this one out.
Image from Wikipedia.org
What are your favorite TV shows of all time? Do we share any similarities?