J.K Rowling has written one of the most popular series ever known to man. Not only has all the books been translated into many languages but all the books have been adapted into films. One of the things I love that Rowling includes in her books is the portrayal of strong female characters. What happens when you finish reading the Harry Potter series? Well check out the following books if you enjoy the Harry Potter series. Also, check out
Elizabeth from Book YAbber's
list as well!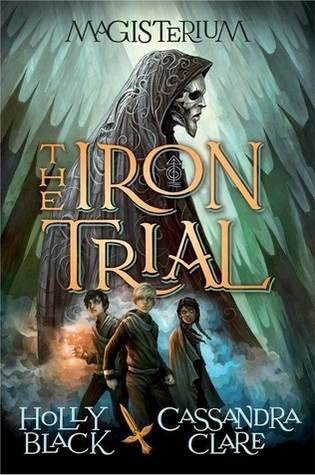 Middle grade series with the adventure and magic!
The Magisterium series
by Holly Black and Cassandra Clare
Percy Jackson and the Olympians series
by Rick Riordan
The Heroes of Olympus series
by Rick Riordan
The School for Good and Evil series
by Soman Chainani
The Secrets of the Immortal Nicholas Flamel
by Michael Scott
Artemis Fowl series
by Eoin Colfer
The Kane Chronicles
by Rick Riordan
His Dark Materials trilogy
by Phillip Pullman
Redwall series
by Brian Jacques
YA series with strong, kick-ass females:
The Hunger Games trilogy
by Suzanne Collins
The Mortal Instruments series
by Cassandra Clare
The Infernal Devices trilogy
by Cassandra Clare
Whimsical stand alone novels:
Alice's Adventures in Wonderland & Through the Looking-Glass
by Lewis Carroll
Stardust
by Neil Gaiman
Simon vs the Homo Sapiens Agenda
by Becky Albertalli
Fangirl
by Rainbow Rowell
Carry On
by Rainbow Rowell
What are some of your favorite books that are similar to Harry Potter? What features of the Harry Potter series you would like to see in other books?
Check the blog back on Thursday, December 31st for a discussion about Harry Potter and the Deathly Hallows. If you are new to Pottermas 2015, make sure to check out this post. Also, you can follow Pottermas 2015 on social media with the hashtag #Pottermas15.