It's the middle of August and everyone seems to be talking about about Fall 2015 and Winter 2016 upcoming releases. I have a good amount of books on my list that I am looking forward to. There are some books I already pre-ordered or I plan to pre-order. Let's check out some of my most anticipated pre-orders.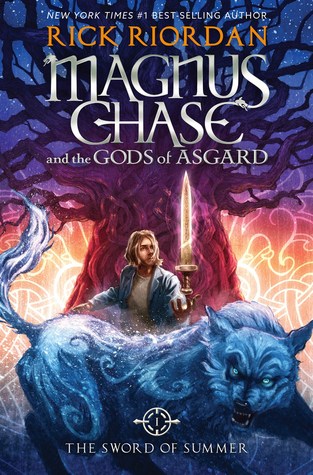 The Sword of Summer of the Magnus Chase and the Gods of Asgard series by Rick Riordan
is my #1 Middle Grade anticipated book for the fall! Norse Mythology and Boston? Yes, please! And look at the stunning cover art! If you are in the Boston area, you are in luck because Rick Riordan will be speaking at the Back Bay Events Center on October 5. Check out
this link
for more information.
The Rose Society by Marie Lu
is the sequel to
The Young Elites
and has been on my radar for quite some while. I am excited for this release and I pre-ordered it when Amazon had a deal for it under $10.00.
Lady Midnight of The Dark Artifices series by Cassandra Clare
has been on my list forever. Originally, it's suppose to be published sometime in 2015 but the publication date got bumped to March 2016. I love me some Shadowhunters so there is no doubt that I am looking forward to this beauty.
Blood and Salt by Kim Liggett
is being released at the end of September and I am so psyched to get my hands on a finished copy. I already read an ARC of it and fell in love! It was probably one of my top 3 anticipated books I wanted to obtain at BEA. If you plan to be around the Boston area on Saturday, September 26, 2015, make sure to stop by the
Boston Teen Author Festival
at the Cambridge Public Library. Liggett will be there!!! Check out this debut author! You won't regret it!
Drift and Dagger by Kendall Kulper
is the companion novel to
Salt & Storm
and will be released the beginning of September. Definitely pick this up if you love historical fiction, fantasy and magic! Kulper will also be attending the Boston Teen Author Festival. She also has a e-novella coming out soon called
Saltwater Heart.
Starflight by Melissa Landers
has been on my list since I found out about it. I enjoyed Landers'
Alientated series
and cannot wait to read this sci-fi novel. The cover is stunning and the synopsis is intriguing. I wish it's February 2016 so I can pick up this wonderful book.