Chinese New Year, also known as the Spring Festival or Lunar New Year, is one of the most important holidays my family and I celebrate. The celebration traditionally lasts 15 days. The first day of the new year varies year to year since it follows the lunar calendar and is usually in January or February. This year is the Year of the Rooster and it's also the Year of the Fire Rooster.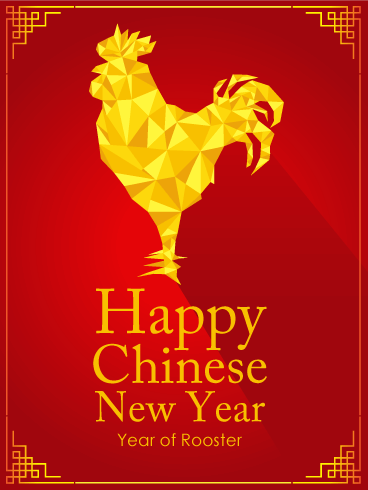 Image from Eventbrite
In celebration of Chinese New Year, check out below for some of my favorite reads that involve Chinese characters and/or culture
.
You can also check this link for some other novels that I listed for last year's Chinese New Year post.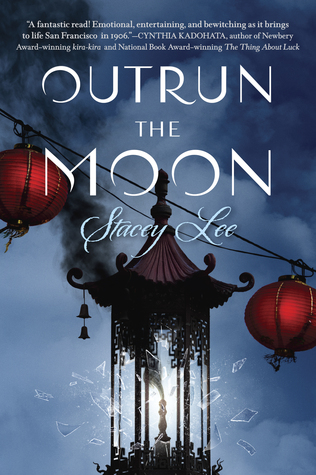 Outrun the Moon by Stacey Lee
is a novel taken place in 1906 in California. Mercy Wong, through cunning and bribery, is able to gain admission to a prestigious St. Clare's School for Girls in the attempt to escape from poverty in her Chinatown. However, disaster strikes with an earthquake and she must learn to survive.
Sam and the Lucky Money by Karen Chinn
is a wonderful picture book about Sam and his story about Chinese New Year with his family. This books teaches kids the value of money as well. Even though Sam doesn't have enough money to buy what he wants, he finds that there are other things worth more than a few dollars. Appreciation and gifts from the heart are very important in this book.
Red Scarf Girl by Ji-li Jiang
is a powerful moving memoir about Mao's Cultural Revolution of communism in China and the effects it has on the people. I haven't read this novel for quite some time and hopefully I can do a re-read sometime soon.
Peony in Love by Lisa See
is a historical fiction novel set in 17th century China. The Peony Pavillion is an opera that sets the plot for the rest of the book. Chinese folklore along with customs and traditions are weaved together as well as giving the reader a glimpse of afterlife.
Looking forward to reading:
The Tea Girl of Hummingbird Lane
by Lisa See
is See's upcoming novel which has a pub date of March 21, 2017. A mother and daughter are separated but search for answers about each other. Li-yan has a baby out of wedlock and ends up wrapping her daughter in a blanket with a tea cake and abandons her in a nearby town. Li-yan stays in China with her tea farming family while her daughter is fortunately adopted by an American family in California.
American Born Chinese by Gene Luen Yang
is a graphic novel about Jin Wang and how all her wants is to fit in. He is constantly bullied and he has hardly any friends. However, Yang infuses three stories into one including one about the Monkey King.
The Ghost Bride
by Yangsze Choo is a paranormal novel about the Chinese of the colonial Malaya and the town of Malacca. Li Lan is the daughter of a bankrupt family but receives a proposal one day to be the ghost bride to a son of a wealthy family. However, the son recently died. A traditional ghost marriage is used to placate a restless spirit but marrying the living with the dead is unusual. The marriage will guarantee Li Lan a home for life but at a price.
Bound Feet & Western Dress by Pang-Mei Natasha Chang
is a memoir about the expectations of women in China. The history about the fall of the last emperor and and the Communist Revolution is covered. The novel has two POVs of two generations.