So lately Entertainment Weekly has been wowing us with gorgeous cover art for early 2017 front list titles. Not only am I am excited about these books based on the synopsis but the eye-catching cover art definitely makes me wish that it's 2017 already.
On Thursday, April 14th, Entertainment Weekly revealed the cover to Wayfarer, which is the sequel to Passenger by Alexandra Bracken. Warfarer's cover art is just as gorgeous as Passenger's. The color palette is pleasing to the eye. I am intrigued by the tree enclosed in a glass dome. The watercolor effect softens the look and the yellow brown has a nice contrast with the purple. I also like the use of white space. Thank you to Marci Senders and the marketing team at Disney-Hyperion for this ravishing cover art. Definitely check out this link for an exclusive interview and an excerpt.

Title: Wayfarer
Author: Alexandra Bracken
Publisher: Disney-Hyperion
Publication date: January 3, 2017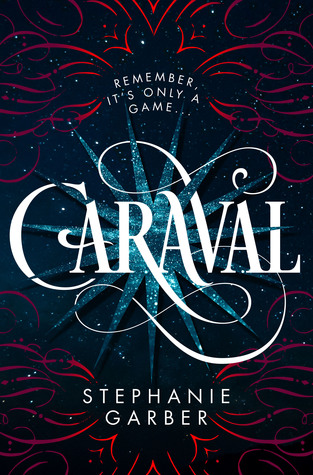 On Friday, April 15th, Entertainment Weekly revealed the cover to Caraval by Stephanie Garber. The colors are vibrant and the design is captivating! How stunning is the typography? I praise Erin Fitzsimmons and the marketing team for this exceptional cover! Also, Caraval has been chosen as a BEA buzz book and the rights for the film have been sold. Once titled Hearts Made of Black, Caraval is taking the YA community by a storm. This is definitely a fantasy novel to be on the lookout for by a debut author. Click here for an excerpt and more information about the novel.

Title: Caraval
Author: Stephanie Garber
Publisher: Flatiron Books
Publication date: January 10, 2017
Are you looking forward to any of the books above? What other books are you looking forward to with fantastic cover designs?