For those who missed it,
Entertainment Weekly
revealed a book trailer for
Magnus Chase and the Gods of Asgard: The Summer Sword
by Rick Riordan. I love the visuals and I am excited to read
The Summer Sword
. Magnus Chase and the Gods of Asgard is Riordan's latest series centered around a boy named Magnus who finds out he has Norse blood. Riordan merges Norse mythology with Boston to create this new Middle Grade Series.
I currently live right outside of Boston and was technically born in one of the neighborhoods of Boston so I am super amped about
The Summer Sword
, the first book in the Magnus Chase and the Gods of Asgard series. The book will be available Tuesday, October 6, 2015.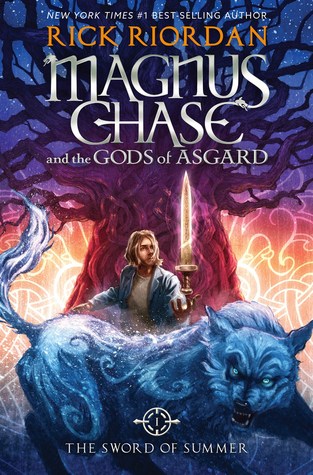 Synopsis (from goodreads):

Magnus Chase has always been a troubled kid. Since his mother's mysterious death, he's lived alone on the streets of Boston, surviving by his wits, keeping one step ahead of the police and the truant officers.

One day, he's tracked down by a man he's never met—a man his mother claimed was dangerous. The man tells him an impossible secret: Magnus is the son of a Norse god.

The Viking myths are true. The gods of Asgard are preparing for war. Trolls, giants and worse monsters are stirring for doomsday. To prevent Ragnarok, Magnus must search the Nine Worlds for a weapon that has been lost for thousands of years.

When an attack by fire giants forces him to choose between his own safety and the lives of hundreds of innocents, Magnus makes a fatal decision.

Sometimes, the only way to start a new life is to die . . .




Also, check out where Riordan will be visiting this year for
The Sword of Summer Tour.
Fortunately, Riordan will be speaking in Boston on Monday, October 5, 2015. If you would like to attend the event at the Back Bay Events Center, definitely purchase tickets through
Harvard Book Store
. Not only will you hear the wonderful Rick Riordan speak, but you will have the chance to pick up a signed copy one day early.
Check out Entertainment Weekly for the book trailer. What do you think of it? Also, are you planning to attend one of Riordan's events this year?