Top Ten Tuesday is a weekly meme hosted by
The Broke and the Bookish
. This week's Top Ten Tuesday asks bloggers to list their top ten books for readers like _______ genre. I decided to do top ten series for readers who like paranormal fantasy. The following books are in no particular order.
1.
Vampire Academy series
by Richelle Mead is a series for you if you are interested in books about vampires. However, forget about what you know about vampires. The vampires in the series are seriously kick ass. You will learn about the Moroi, Strigoi and Dhamphir population. Hear what Rose has to say!
Image from wikipedia.com
2.
Bloodlines
by Richelle Mead is a spin-off series of the Vampire Academy series. The series focuses on Sydney's POV and we learn that vampires aren't the only ones who can harness magic. Witches will take part in this series as well.
Image from pinterest.com
3.
The Mortal Instruments
by Cassandra Clare is about the Shadowhunters and Downworlders (warlocks, werewolves, vampires and faeries). Clary Fray is the main protagonist of the series and most of the plot takes place in New York.
Image from Booksofwonder.com
4.
The Infernal Devices
by Cassandra Clare is a prequel series that takes place in the Victorian times. The main protagonist is Tessa Gray and most of the plot takes place in England. The series about Shadowhunters and Downworlders as well.
Image from imgkid.com
5.
The Sweep series
by Cate Tiernan is one of my favorite series that I read in high school. The series is about Morgan Rowlands who finds out that she is adopted and is descendent from a line of blood witches.
Image from ratherbereadingya.com
6.
The Sententia series
by Cara Bertrand is about a girl name Lainey Young who finds out she has a gift. She is sent to a boarding school in Massachusetts and uncovers a secret society who are psychically gifted.
Image from thesententia.com
7.
The Southern Vampire Mysteries
by Charlaine Harris is a series about a telepath named Sookie Stackhouse. After meeting a vampire named Bill, her world changes drastically. She is introduced to a world full of vampires, werewolves, shape-shifters and witches. This is the series that the TV show True Blood is loosely based on.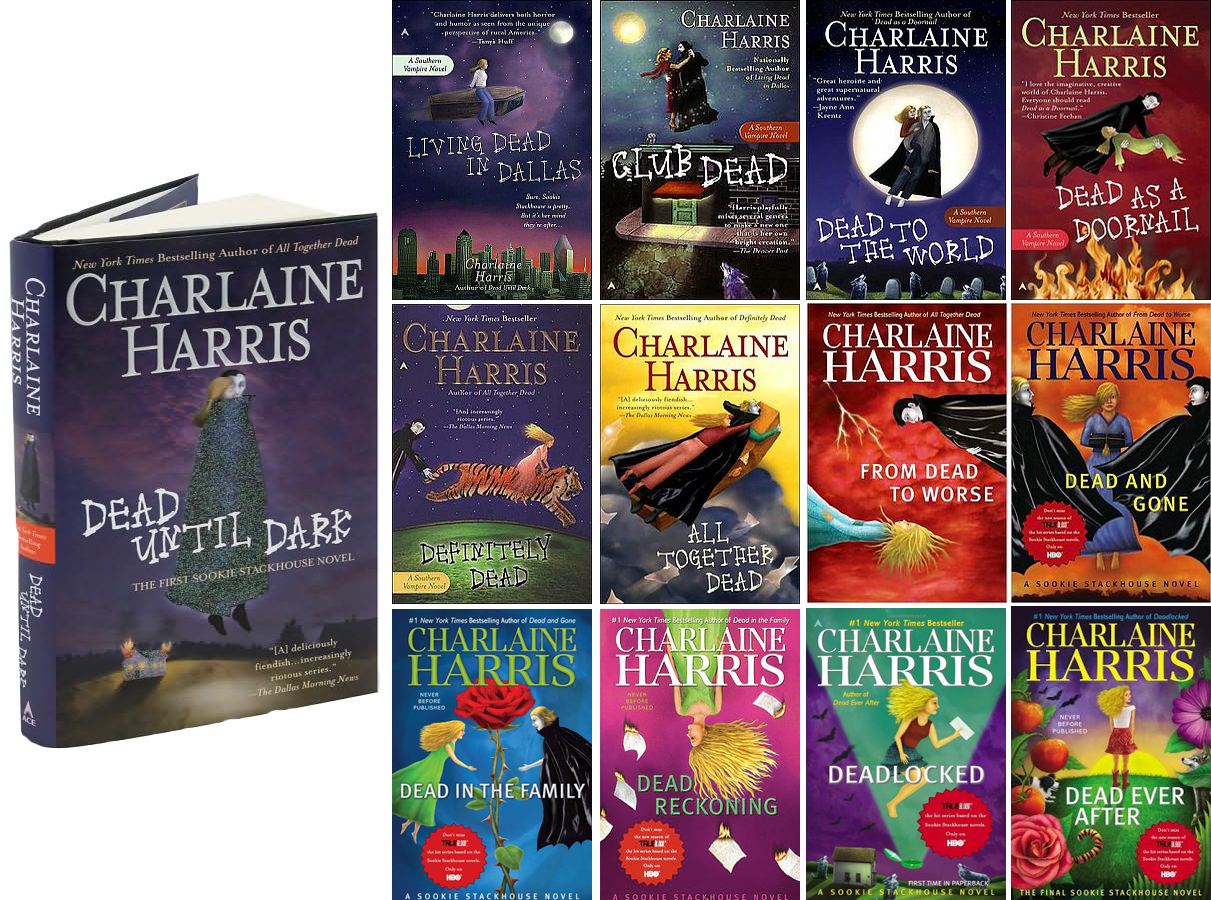 Image from lisaelizabeth.kinja.com
8.
The Hex Hall series
by Rachel Hawkins is about Sophie Mercer who is always getting into trouble. She is sent to Hex Hall, a reform school for unruly Prodigium such as fairies, vampires, witches, etc.
Image from booknode.com
9.
All Souls Trilogy
by Deborah Harkness is about a historian and witch named Diana Bishop. She resides in England, falls in love with a vampire and discovers the secrets about Ashmole 782.
Image from thewritingbarn.com
10.
Harry Potter series
by J.K. Rowling is about a boy named Harry Potter. I assume you know who he is but just in case you don't, Harry Potter finds out that he is a wizard and he is introduced to a world of magic. He attends the Hogwarts School of Witchcraft and Wizardry. Harry Potter encounters a wide-range of species throughout the series such as trolls, pixies, thestrals, dragons and merpeople. There is a lot of epicness in this series. It is a MUST READ!
Image from larkable.com