So The Taylor Swift Book Tag has been floating around on Booktube community and on blogs.
The Book Life
originally created the tag. Thank you
Emma from Miss Print
for tagging me!
1. For 'We Are Never Ever Getting Back Together' pick a book (or book series) that you were pretty sure you were in love with, but then wanted to break up with.
House of Night series
by P.C. Cast and Kristin Cast. When I first started reading this series, I fell in love but after reading 8 books in the series, I knew it was time to stop reading the books. It was time for me to move on.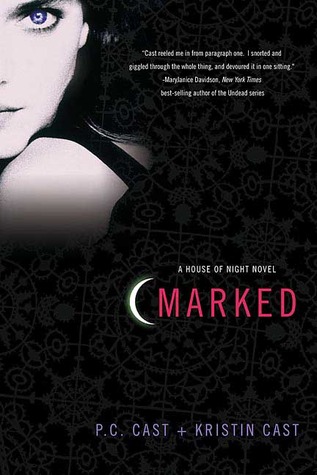 2. For 'Red' pick a book with a RED cover.
Battle Royale
by Koushun Takami. I saw the film adaptation first but I enjoyed reading the book. It may not be everyone's cup of tea but it means a lot to me since I saw both Battle Royale and the Hunger Games during my 25th birthday with friends. It was the first time Battle Royale was released in theaters in the US.
3. For 'The Best Day' pick a book that makes you feel nostalgic
Fangirl
by Rainbow Rowell reminds me of the days my sister and I read Harry Potter fan fiction back in high school. I remember lining up for the midnight release of
Harry Potter and the Half-Blood Prince
with my sister. My sister and I still share a love for Harry Potter and
Fangirl
captures my emotions for a love of a fandom. It is very nostalgic. I loved the book so much that I sent a copy to my sister. She fell in love with it just like how I did.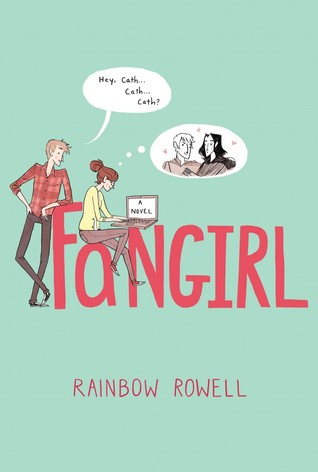 4. For 'Love Story' pick a book with forbidden love.
The Winner's Curse
by Marie Rutkoski because the love between Kestral and Arin are there but due to politics, they can not be together without repercussions.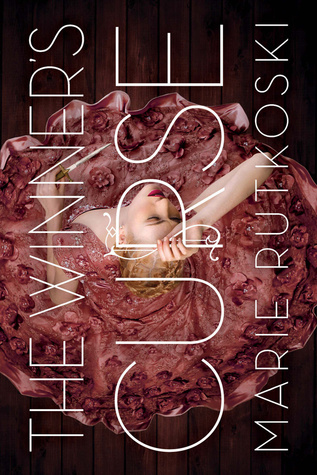 5. For 'I Knew You Were Trouble' pick a book with a bad character you couldn't help but love.
Everyone thinks Severus Snape is bad until reading
Harry Potter and the Deathly Hallows
. Severus is just misunderstood.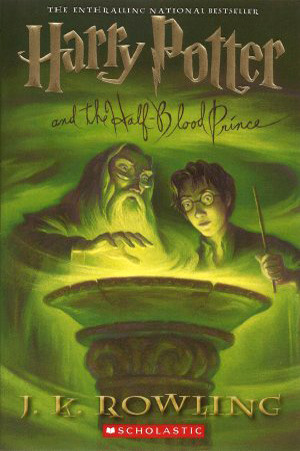 6. For 'Innocent' (written b/c of Kanye West!) pick a book that someone ruined the ending for
.
Allegiant
had spoilers all over the place, especially since I did not read the book right away after it was published.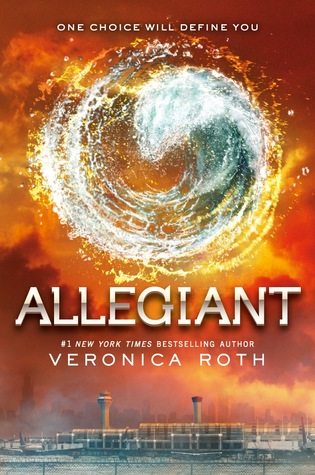 7. For 'Everything has changed' pick a character from a book who goes through extensive character development.
Harry Potter is no longer a 11-year-old boy who just found out he is a wizard. I love joining Harry on his magical journey throughout 7 books. He has finally become an adult and learned a lot through his adventures and mistakes. Even though I was frustrated at times with Harry, he grew up! I enjoyed not only watching Harry grow up but also enjoyed watching his peers mature and become the men and women they are today. Even the adults went through extensive character development.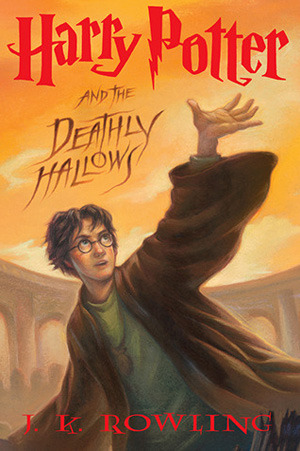 8. For 'You Belong With Me' pick your most anticipated book release.
Soundless
by Richelle Mead is one of my more anticipated book releases of the year. The synopsis sounds great and I am curious about Mead writing a standalone since she is a master with series.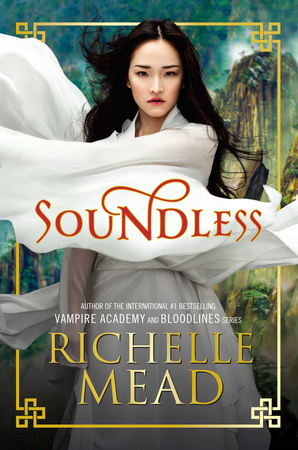 9. For 'Forever and Always' – Pick your favourite book couple
Sydney and Adrian from the
Bloodlines series
is my OTP. I love the growth of both characters from the throughout a few of the
Vampire Academy books
and throughout all of the
Bloodlines series
. It's perfect how
The Ruby Circle
ends with "Always."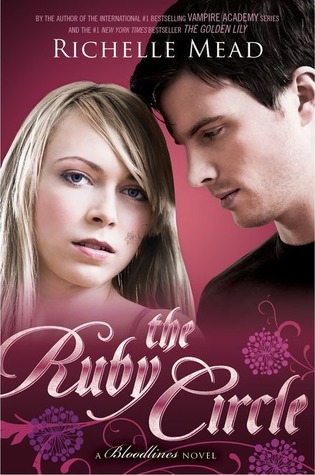 10. For 'Begin Again' pick a series that deserves a second chance.
The Maze Runner series
. I stopped probably halfway but I would love to give it another go.
Image from Pinterest
11. For 'Wonderland' pick a book that features your favorite fictional world.
This is a no brainer for me but Hogwarts is the place I would love visit. I include Diagon Alley and Hogsmeade with the wonderful wizarding world of Harry Potter.
Image from favim.com

12. For 'Last Kiss' pick a series that you're not ready to let go, even though it ended
Harry Potter series
by J.K. Rowling because it's freaking Harry Potter! Even though the series ended, Harry still lives on! He will live on forever!
Image from mshshurricane.com
13. For 'Clean' pick a series where you're glad it's over.
The Southern Vampire Mysteries
by Charlaine Harris was going on and on and the quality and substance of the series was going down hill when it started to hit the double digits.
14. For 'Wildest Dreams' pick your favorite fictional guy–it's preferred but he doesn't have to be a bad boy
John Ambrose McClaren from
P.S. I Still Love You
by Jenny Han is definitely one of my favorite fictional guys. I am still not over about Lara Jean's decision at the end of the book because Johnny is perfect! He is such a gentleman!
Just so you know, John Ambrose McClaren is the whole reason I wrote P.S. I Still Love You, so pls be…

https://t.co/6fxtfi111v

— Jenny Han (@jennyhan) February 26, 2015
15. For 'Enchanted' pick a book you found by chance that you ended up loving.
Under a Painted Sky
by Stacey Lee is a book I read by chance. I am not big on westerns but this book caught me by surprise and I fell in love with it.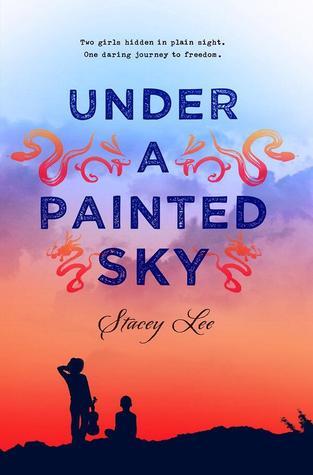 16. For 'All You Had to Do Was Stay' pick a book you didn't finish that you wish you had given another chance.
Legend
by Marie Lu. I couldn't get into the book the first time I tried reading it. Maybe I need to give it another chance.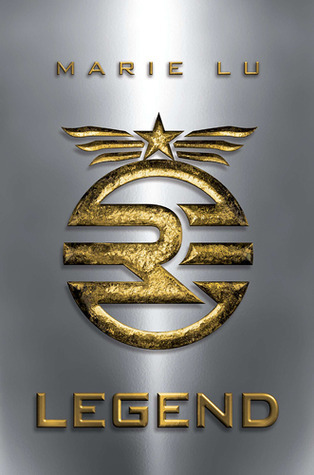 17. For 'Come Back, Be Here' pick the book you would least like to lend out, for fear of missing it too much.
UK edition special collector's edition of
Fangirl
by Rainbow Rowell means a lot to me. Not only is the UK version gorgeous but
Fangirl
is one of my favorite books of all time because of what
Fangirl
means to me. I was even able to meet Rainbow last year where she signed my copy of the book. I will lend out my other copies of
Fangirl
if someone wants to read it. I will not let this copy be out of my sight.
Image from Book Depository
18. For 'Teardrops on My Guitar' pick a book that made me cry a lot
The Start of Me and You
by Emery Lord made me cry twice. I cried when I read about a certain death in the novel and I also cried at end of the book. This book made me so emotional but I absolutely love
The Start of Me and You
! It is such a heartfelt book.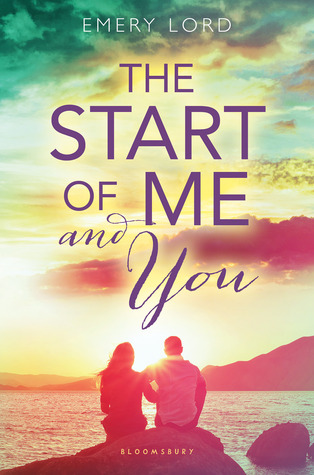 19. For 'Shake it Off' pick a book I love so much that I just shake off the haters

I don't think I love a book so much that others hate a lot.
20. For 'Blank Space' pick my favorite autographed book

Please see #17.
21. For 'Today was a Fairy Tale' pick my favorite retelling
I haven't read a lot of Fairy Tale retellings but I enjoyed
Enchanted
by Alethea Kontis.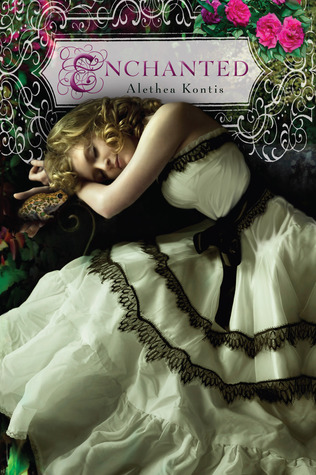 I tag the following people:
Melissa from
Novelty Podcast
Elizabeth from
Novelty Podcast
and
BookYAbber
Ashley from
Books to the Tea
Marci from
Reading in the Tardis
Margie from
Bumbles and Fairy-Tales
Nicole and Sophia from
Quality Fangirls
Christine from
Padfoot's Library
and anyone else who wants to participate