Top Ten Tuesday is a weekly meme hosted by
The Broke and the Bookish
and the meme moved to
That Artsy Reader Girl
in January of 2018. This week's Top Ten Tuesday asks bloggers to list their top ten books on their fall 2018 TBR. The following books are in no particular order.
1.
Time's Convert by Deborah Harkness
is Marcus's and Phoebe's story even though Elizabeth and Matthew are still a big part of the book. This novel is for all the All Souls trilogy fans out there!
2.
The Silver Mask by Holly Black and Cassandra Clare
is the fourth installment in the Magisterium series and I cannot wait to find out more about Call, Tamara and Aaron. If you like to read middle grade fantasy, books about boarding schools and if you like magic, check out this series.
3.
The Golden Tower by Holly Black and Cassandra Clare
is the last installment of the Magisterium series which came out earlier this month. I am dying to know what happens next and how the series ends.
4.
Kingdom of a Blazing Phoenix by Julie C. Dao
is the sequel to
Forest of a Thousand Lanterns
. In this fantasy novel, readers will follow the story of Princess Jade unlike its predecessor which follows the story of Xifeng. This novel is the retelling of Snow White with an East Asian twist. I loved
Forest of a Thousand Lanterns
and I cannot wait read about Jade's story.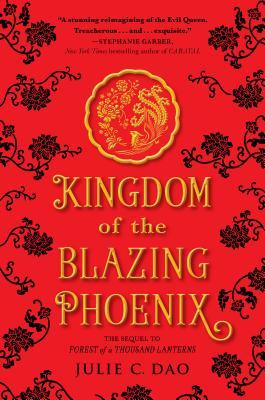 5.
Enchantée by Gita Trelease
is a historical fantasy taken place in Paris in the late 1700's. Camille Durbonne wields magic and uses dark magic to create another persona of 'Baroness de la Fontaine.' But of course magic has a price.
6.
What If It's Us
by Becky Albertalli and Adam Silvera
is about two guys names Arthur and Ben who meet at a post office in NYC. The rest is history! They meet, get separated and get reunited again. The universe has something in stored for them. Read this cute contemporary novel the fall!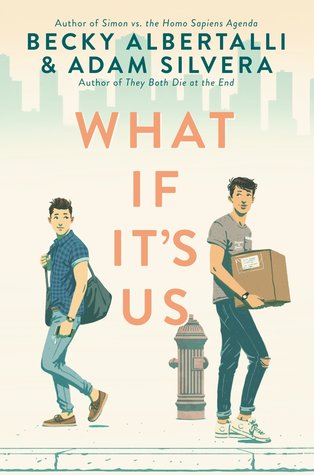 7.
Sawkill Girls by Claire Legrand
is a thrilling standalone horror novel about three girls discovering unique powers that will help them defeat a monster that preys upon young women. I am intrigued about this novel and I am sure it will be a chilling read for October.
8.
Wildcard
by Marie Lu is the sequel to
Warcross
. Follow Emika has she decides whether she trusts Zero or Hideo in this sci-fi novel. Join Emika with her fellow Phoenix Riders as they survive the world of threats, twists and turns. Who can you trust?
9.
Toil & Trouble: 15 Tales of Women & Witchcraft edited by Tess Sharpe and Jessica Spotswood
is an anthology showcasing short stories about women and witchcraft. I am a big fan of paranormal stories and this anthology is definitely a nice way to get into the creepy Halloween mood without fully committing to a novel. Sometimes short stories can be quite fulfilling.
10.
City of Ghosts by Victoria Schwab
is a dark fantasy middle grade that is perfect for October! It's the first book in the Cassidy Blake series and delves into the world of ghost hunting. Cassidy can see ghosts and her parents are Inspectres, a somewhat inept ghost hunting team. Cassidy even has a best friend named Jacob who also happens to be a ghost.
What books are you look forward to this fall?