Top Ten Tuesday is a weekly meme hosted by
The Broke and the Bookish
. This week's Top Ten Tuesday asks bloggers to list their top ten books few recently added to our to-be-read list. The following books are in no particular order.
1.
This Ordinary Life
by Jennifer Walkup is about a high school radio host named Jasmine Torres. Her brother has epilepsy which causes Jasmine to miss out on interviews and school in order to take care of her brother. She meets a guy names Wes who also suffers from epilepsy. Wes lives a normal life despite his medical problem which gives hope for Danny.
2.
I Crawl Through It
by A.S. King is a contemporary novel about four teenagers dealing with real life problems like coping with grief and facing the anxiety of standardized tests. The only way to escape real life problems is to face it head on. I am looking forward to this book. It definitely sounds like a novel right up my alley. I have test taking anxiety and I would love to read about the character who faces this issue everyday.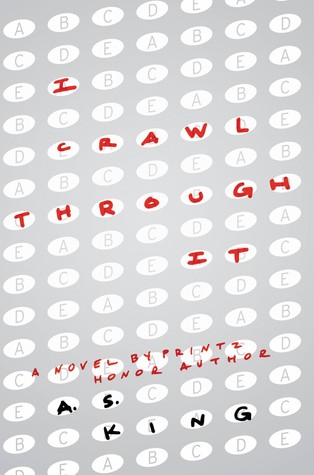 3.
Signs Point to Yes
by Sandy Hall is an contemporary novel about a girl name Jane. She takes on a babysitting job to avoid working at an unpaid internship. It so happens that she ends up babysitting the siblings of her childhood friend and crush, Teo. This book sounds like a cute romance. The novel is only 240 pages and will be a nice fun read.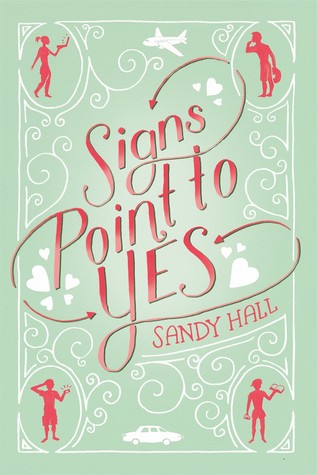 4.
Monstrous
by MarcyKate Connolly is a middle grade fantasy about Kymera who is misunderstood and rescues girls from an evil wizard at night. Girls go missing in the city of Bryre because of a curse. Kym rescues them but she looks different with her wings, bolts on her neck and her spiky tail. However, despite her father telling her not to be seen by humans, she befriends a boy. This book sounds like a great story. I can't wait to pick this one up.
5.
A Darker Shade of Magic
by V.E. Schwab is a fantasy about Kell who is a Traveller. Kell is a rare magician who can travel between parallel universes. This books sounds pretty intriguing and I hope I end up enjoying it. I heard amazing things about this particular book and I cannot wait to start reading it.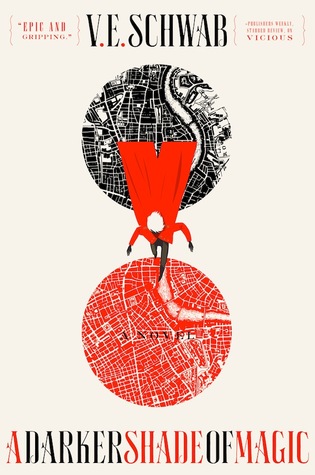 6.
Touch Me Not
by Stacey Lee is a magical realism novel about a 16-year-old aromateur who is the last in a long line of witches and tries to reverse effects of a love potion that was administered to the wrong person. I don't know too much about the book but I love Lee's writing in
Under a Painted Sky
. I look forward to reading this book.
7.
Stealing Snow
by Danielle Paige is a Hans Christian Andersen's fairy tale of The Snow Queen meets Frozen retelling. The story is set in modern day New York. Snow, a 17-year-old girl, has no idea she is a snow queen and escapes from a mental institution only to find Algid, an ice-covered place that mirrors her own dreams. Even though I did not like Frozen, I am looking forward to the retelling of this classic fairy tale.
8.
Very Good Lives: The Fringe Benefits of Failure and the Importance of Imagination
by J.K. Rowling includes Rowling's words of wisdom and inspiration. Her 2008 Harvard University commencement speech is included in this book. According to Goodreads, "Sales of VERY GOOD LIVES will benefit both Lumos, a charity organization founded by J.K. Rowling, which works to transform the lives of disadvantaged children, and university-wide financial aid at Harvard University."
10.
Dream Things True
by Marie Marquardt is a contemporary modern-day Romeo and Juliet novel. A wealthy southern boy falls in love with a undocumented Mexican girl in Georgia. I love Romeo and Juliet retellings so I am definitely looking forward to reading this novel.