Top Ten Tuesday is a weekly meme hosted by
The Broke and the Bookish
. This week's Top Ten Tuesday asks bloggers to list their top ten favorite heroines from books. The following bookish heroines are in no particular order. Some of the heroines I mention in this post has been also mentioned in a Christmas Nice List from December 2014. The descriptions will be the same or similar for said heroines.
1.
Tessa Gray
from the
Infernal Devices series
by Cassandra Clare is caring, courageous and loves to read. She is smart-witted especially during difficult times and she uses her gift as an advantage to infiltrate amongst others. Tessa was the only one that was able to kill Mortmain.
2.
Hermione Granger
from the
Harry Potter series
by J.K. Rowling because without her, Harry Potter would have not succeeded within the 7 books in the series. With Hermione's wit, bravery and quick thinking, Hermione helped Harry Potter take down Voldemort and the Death Eaters. Also, Hermione founded the Society for the Promotion of Elvish Welfare. She fights for rights of all muggles, witches, wizards and magical creatures.
Image from imgarcade.com
3.
Sydney Sage
from the
Bloodlines series
by Richelle Mead is very intelligent, a good strategist and at first she is closed minded. She is responsible and takes her job seriously. I love how her views toward Moroi and Dhamphirs change over the course of several books. She becomes more open minded about becoming friends with Moroi and Dhamphirs and even shares a romantic relationship with Moroi Adrian Ivashkov. She fights for her beliefs even if it means going against the Alchemists, her father and her sister. Also, Sydney even accepts human magic over time.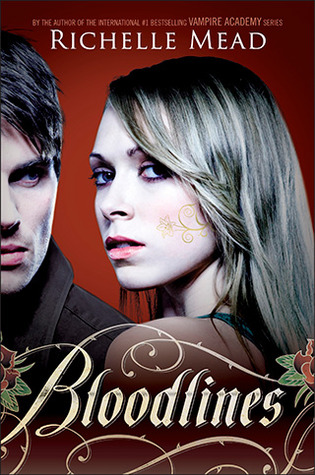 4.
Rosemarie (Rose) Hathaway
from the
Vampire Academy series
by Richelle Mead is feisty and strong willed. Although she is sometimes impulsive and a smartass, Rose has protective instincts to the point where she does anything to find Dimitri when he was turned into a Strigoi and she does what she can to help Lissa. She is a talented Guardian and can fight to protect herself and others.
Image from bookloversunshine.blogspot.com
5.
Professor Minerva McGonagall
from the
Harry Potter series
by J.K. Rowling is a strong woman. Though she is strict, she will bend the rules when necessary. When people who she cares about are threatened, she makes sure to protect them. She comforts Professor Trelawney when Trelawney is let go by Umbridge. Professor McGonagall protects Hogwarts when it was under attack by Voldemort and his Death Eaters. I love when McGonagall duels Snape! She takes control!
Image from harrypotter.wikia.com
6.
Kyla Davis aka Rain aka Lucy Connor aka Riley Kain
from the
Slated series
by Teri Terry has been lied to ever since she was given away. She lives under different alias trying to find who she is. She has never done anything wrong and didn't deserve to be slated. However, Kyla finds the truth. During the series, Kyla has always wanted to help others who have been slated or who have gone missing.
Image from tumblr.com
7.
Charlotte Branwell
from the
Infernal Devices series
by Cassandra Clare. She is the former head of the London Institute and is the first female Consul. She is responsible and a great leader. Even when others didn't believe in her, she fought back and proved her worth. Charlotte is motherly and takes in those who need a place to stay. She is also very trustworthy.
Image from fanforum.com
8.
Silver Blackthorn
from the
Reckoning
by Kerry Wilkinson questions authority and is good with technology. She plots with other offerings at King Victor's castle in order to take control. She is very likable and is able to stage an act so promising that I didn't even see it coming in the novel.
9.
Annabeth Chase
is a demigod and the daughter of Athena. She is smart, loves architecture, is strategic and is very analytical. She is my favorite demigod in the
Percy Jackson and the Olympians series
and
Heroes of Olympus series
by Rick Riordan. Annabeth is one of the seven to defeat Gaea and with her wisdom, the demigods succeeded in taking out Gaea for good.
Image from imgarcade.com
10.
Tris Prior
from the
Divergent series
by Veronica Roth is selfless, determined and is curious. She questions the authority in her own way and uncovers the truth of their motives. She is protective of ones she loves and is willing to sacrifice herself for the good of mankind.
Image from Divergenlife.com